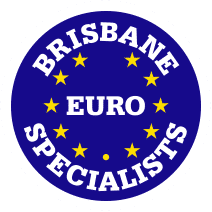 Brisbane Euro Specialists Lives Up to Its Name as the Professional Auto Service and Repair Centre in Brisbane
Brisbane Euro Specialist is glad to announce its array of auto services and repair work to Brisbane residents, which includes servicing, repairs, diagnostic, body & paint, safety certificate, and pre-purchase, tires & wheel alignment. People looking for an affordable place to fix their cars can now contact Brisbane Euro Specialist and have their master, diagnostic, and registered technicians service their cars. The locally-owned Brisbane auto company offers professional auto solutions to car owners in the community with the help of their experienced technicians.
"A car is composed of many components whose meticulous maintenance is essential to extending its overall lifespan. For this to come to reality, high quality of care is obligatory," says Sulaiman Khan, Brisbane Euro Specialists' owner. "Brisbane Euro Specialists is committed to this cause by offering auto repair and service of the highest quality using a wide range of genuine parts. Also, because of our intimate knowledge of luxury cars coupled with training and precision, we ensure the high performance, comfort, and safety of every vehicle" he added.
Brisbane Euro Specialists is an all-inclusive source for everything that cars and their owners need. Though they can work on a variety of foreign and domestic cars, most of the focus is on Audi, BMW, Mercedes Benz, Mini, Peugeot, Liqui Molly, Renault, Volkswagen, and Volvo.
With Brisbane Euro Specialists' growing reputation as a reliable auto repair and service company in Brisbane, many customers turn to them for general maintenance, fleet service, and replacement parts from all across South East Queensland, and even from as far as Bundaberg. Their general maintenance services are often beneficial to vehicle lifespan, efficiency, and performance, which means clients can rest assured that their vehicles will be in the best condition while driving.
Besides being the only service center in Brisbane to have a master technician, diagnostic technician, and registered technicians, the company also boasts of a well-equipped service center. They have all the right tools to deliver the best service to their clients, as well as genuine replacement parts directly from manufacturers for enhanced performance and endurance.
Previous customer testimonials applaud their professionalism, honesty, and timely service. This is sure to be comforting for those who rely on their valuable assets to get them to and from work, the grocery store, and everywhere in between. A perfect example is Dean Bolton that commented, "Fantastic and friendly service. I have been to this workshop twice – once for a repair and another for a service. I have been impressed both times and cannot fault their service. They do what they say and are very upfront on things before moving ahead so you will know what is happening and how much it will cost. Thank you and see you at my next service."
For more information or questions, call 0432 416 065 to speak to one of their specialists or visit http://www.brisbaneeurospecialists.com.au/ to learn more about their services. Brisbane Euro Specialists is located at 10 Lombank St, Acacia Ridge QLD 4110.
About Brisbane Euro Specialists
Brisbane Euro Specialists is a full-service auto repair company that is located in Underwood on Brisbane's Southside. It is an independent, local business with an environmentally-safe service center equipped with state-of-the-art equipment and diagnostic technology. The company has a team of professionals with adequate experience, training, and technical skill for servicing all types of vehicles, including models from both domestic and international markets. Brisbane Euro Specialists' services, integrity, and quality workmanship have cemented its reputation as Brisbane's premier service center for luxury cars.
Company Name: Brisbane Euro Specialists
Name: Sulaiman Khan
Email:
Phone: 0432 416 065
Address: 10 Lombank St, Acacia Ridge QLD 4110
Website Address: http://www.brisbaneeurospecialists.com.au/